---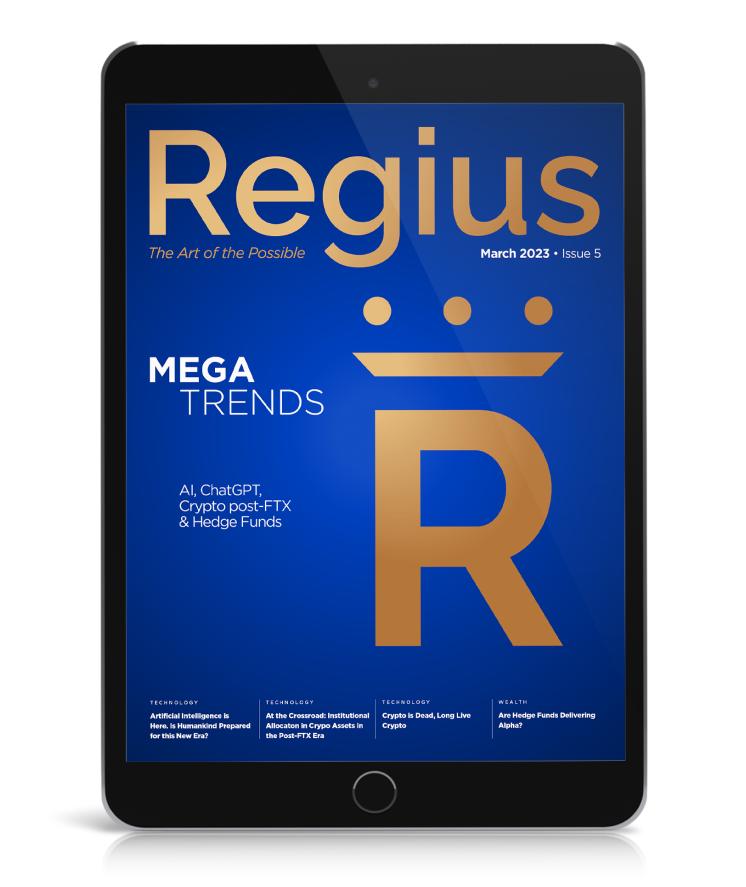 Issue 5, Spring/Summer 2023
The era of artificial intelligence is starting, and it will enter into every aspect of our lives by creating new ecosystem for companies as they work and incorporate new AI applications. Previous revolutions have transformed our world by changing the way we interact, communicate, produce, work, entertain and learn.
---
Issue 4, Fall/Winter 2022
The cover of our 4th edition is dedicated to the people of the United Kingdom as The Queen lived a life of duty and service in an age when duty and service is going out of fashion.
---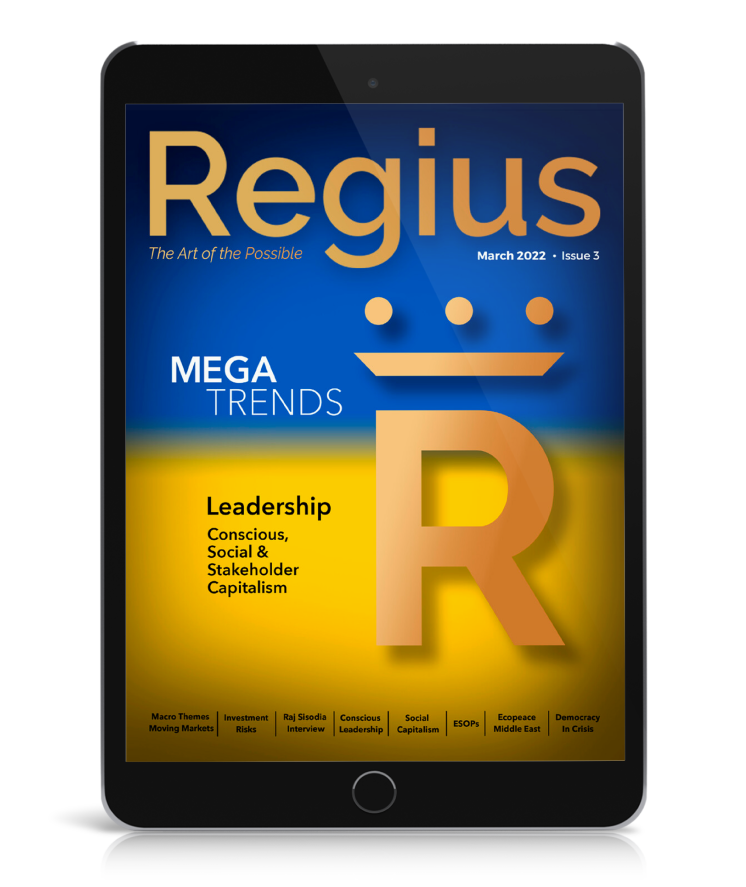 Issue 3, Spring/Summer 2022
The cover of our third edition is dedicated to Ukraine as Regius® Magazine stand in solidarity with everyone who has been impacted by the atrocities of the Russian-Ukraine war.
---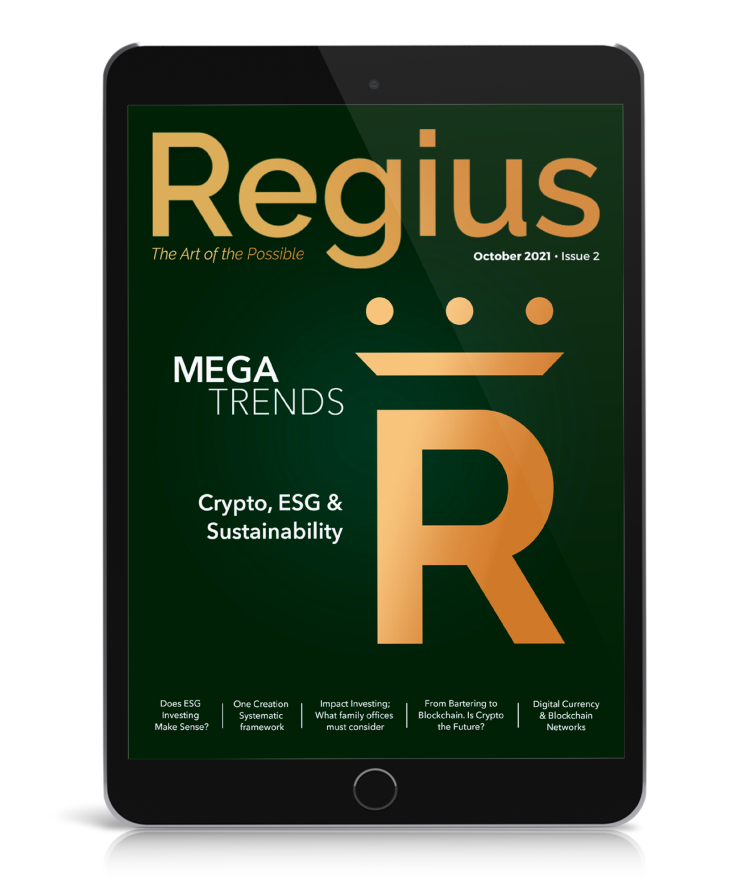 Issue 2, Fall/Winter 2021
The pandemic has been the greatest global discruption in modern history. Covid-19 is permanently changing the future of business, geoplitics and society. The need to understand these fundamental changes is critical.
---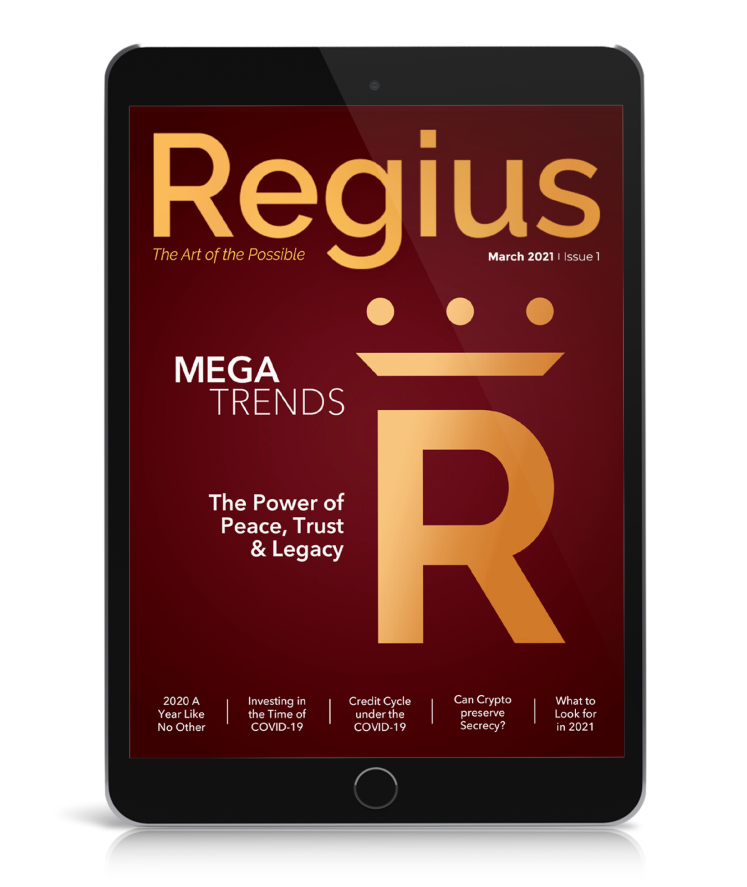 Issue 1, Spring/Summer 2021
Almost overnight, the Covid-19 pandemic exposed the vulnerabilities of the global health care system, caused the collapse of the global economy, accelerated the digital transformation that was well underway, accentuated inequality around the world, shake social behaviors and interactions.