In the year 1846, a community of around 300 families, seeking refuge from unrelenting religious persecution, embarked on a courageous journey from Nauvoo, Illinois, to what we now know as Salt Lake City, Utah. These intrepid individuals eventually numbering about 56,000 and known as the "Mormon Pioneers," endured a grueling 1,300-mile trek across the United States, forging the arduous "Mormon Trail."
Their resilience and determination are often credited with catalyzing the westward expansion that opened up the continental United States and gave rise to various western settlements. Along the way, they faced exhaustion, deprivation, harsh weather, treacherous floods, rampant illness, and heartbreaking losses.
Fast forward nearly two centuries, and a new migration to the West is underway, driven not by religious persecution but by a confluence of favorable conditions. These include robust economies, business-friendly governance, burgeoning job markets, esteemed universities, pandemic resilience, affordable living costs, and a lifestyle tailored to recreation and leisure.
| THE MAJESTIC MOUNTAIN WEST
The Mountain West is a geographic and geological region encompassing Montana, Wyoming, Utah, Idaho, Colorado, Arizona, New Mexico, and Nevada, offering diverse climates, breathtaking natural beauty, and majestic peaks. Beyond its picturesque scenery, this region boasts thriving economies, business-friendly policies, burgeoning job markets, prestigious educational institutions, remarkable pandemic resilience, and an enviable lifestyle conducive to leisure.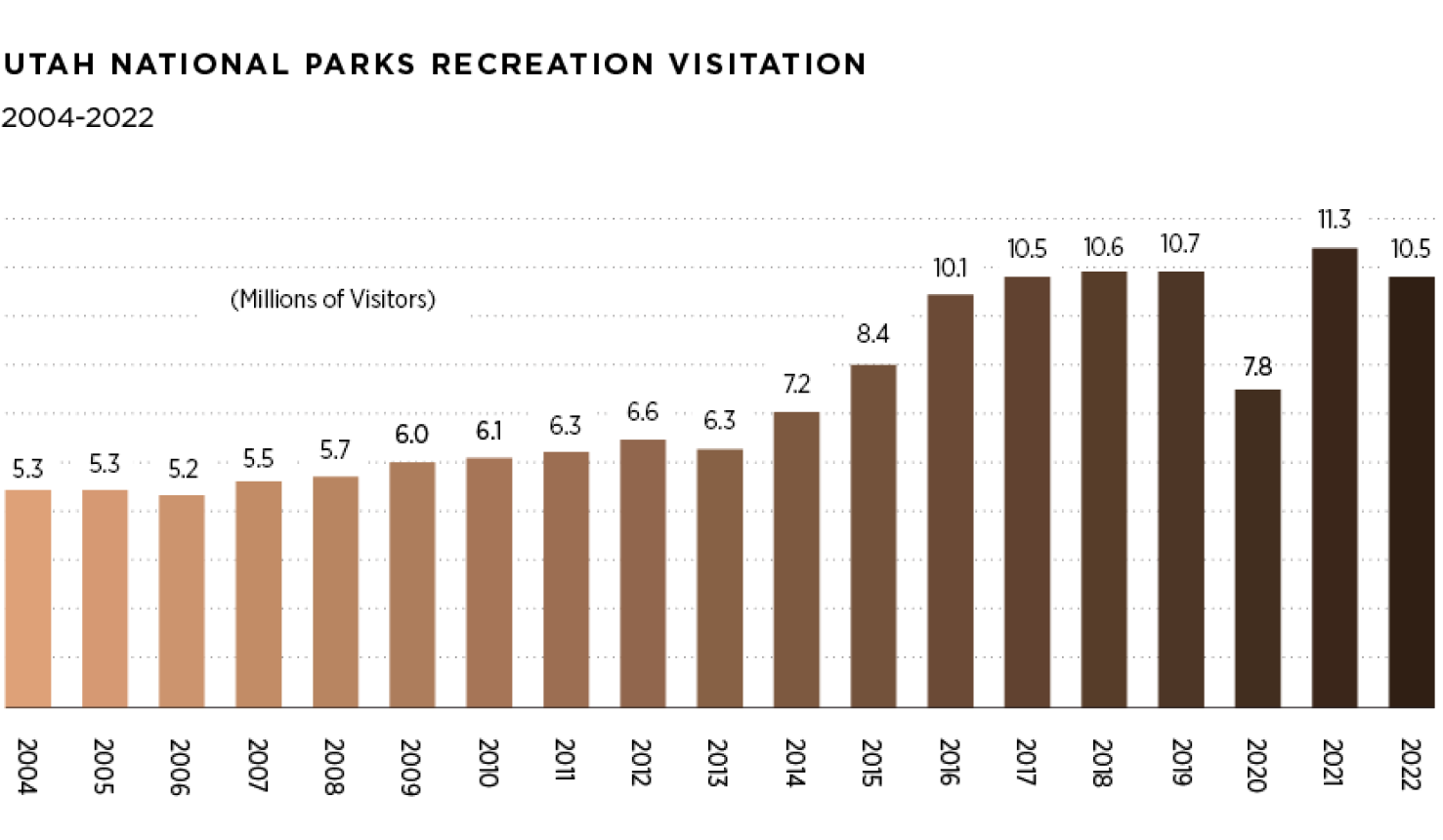 Unique Culture
Culturally, the Mountain West is known for the indomitable and hardworking spirit of its people. Amidst its mountainous terrain lie vast ranches and agricultural lands, steeped in a tradition of hard work, integrity, family values, and community bonds. The region tends to lean conservative, both fiscally and politically, and still places significance on religion, particularly in states like Utah and Idaho, home to various Christian faiths, including The Church of Jesus Christ of Latter-day Saints, commonly known as the "Mormons."
Attractions and Global Attention
Lifestyle preferences and recreational opportunities also drive migration to the Mountain West. With over 18 national parks, including iconic destinations like Yellowstone National Park, the Grand Canyon, Mesa Verde, and Zion National Park, this region beckons adventure enthusiasts and nature lovers from across the globe. The 2002 Winter Olympics in Salt Lake City and recurring Super Bowl events in Arizona have further garnered attention from businesses and investors. Prior to a brief decline during the COVID-19 pandemic, the Mountain West states collectively generated over $100 billion in annual tourist spending by 2019, with a swift recovery in 2022.
| MOUNTAIN WEST STATES SHINE NATIONALLY – UTAH TAKES THE LEAD
When it comes to population growth and the economy, the Mountain West region—quite figuratively and literally—towers over the rest of the country.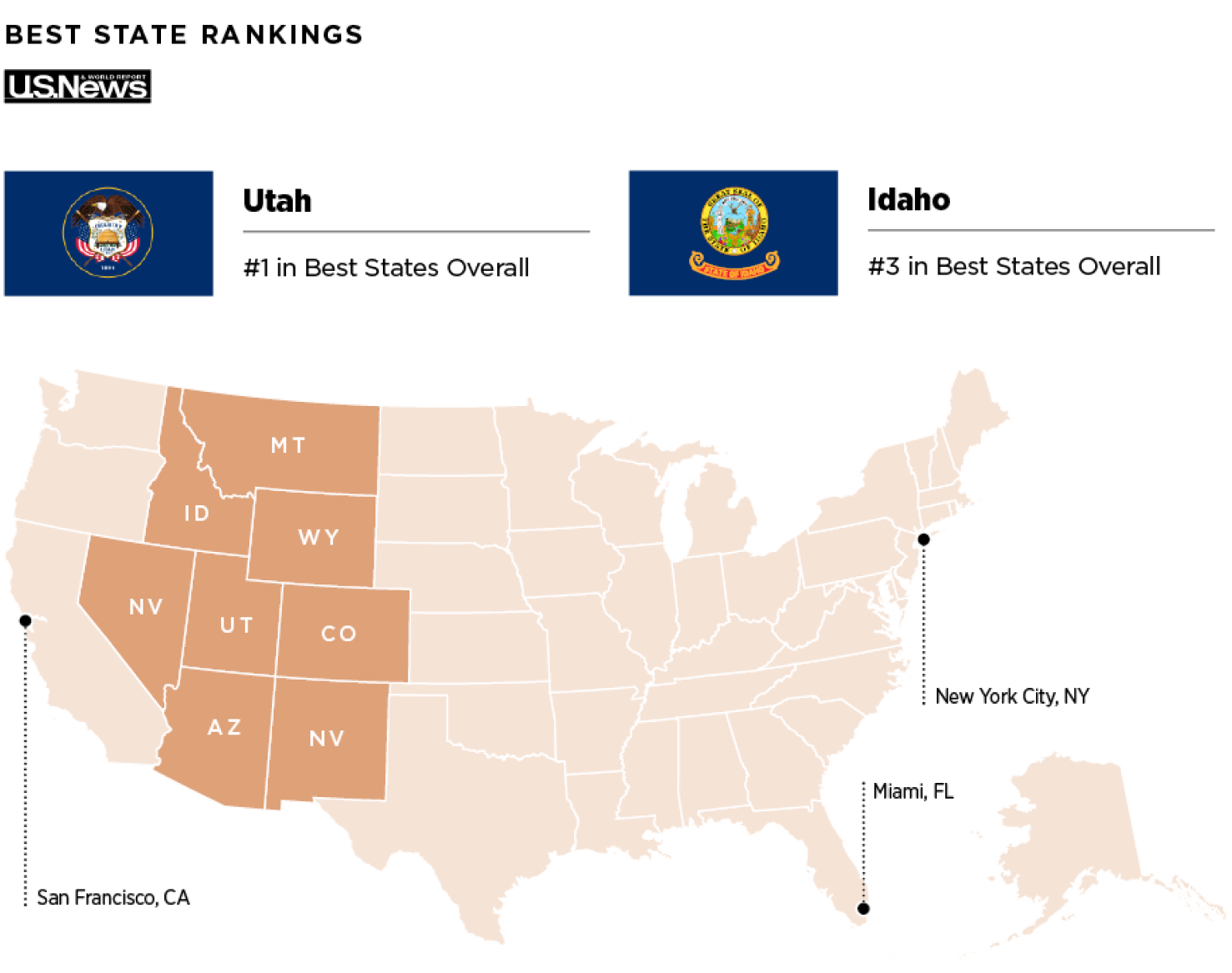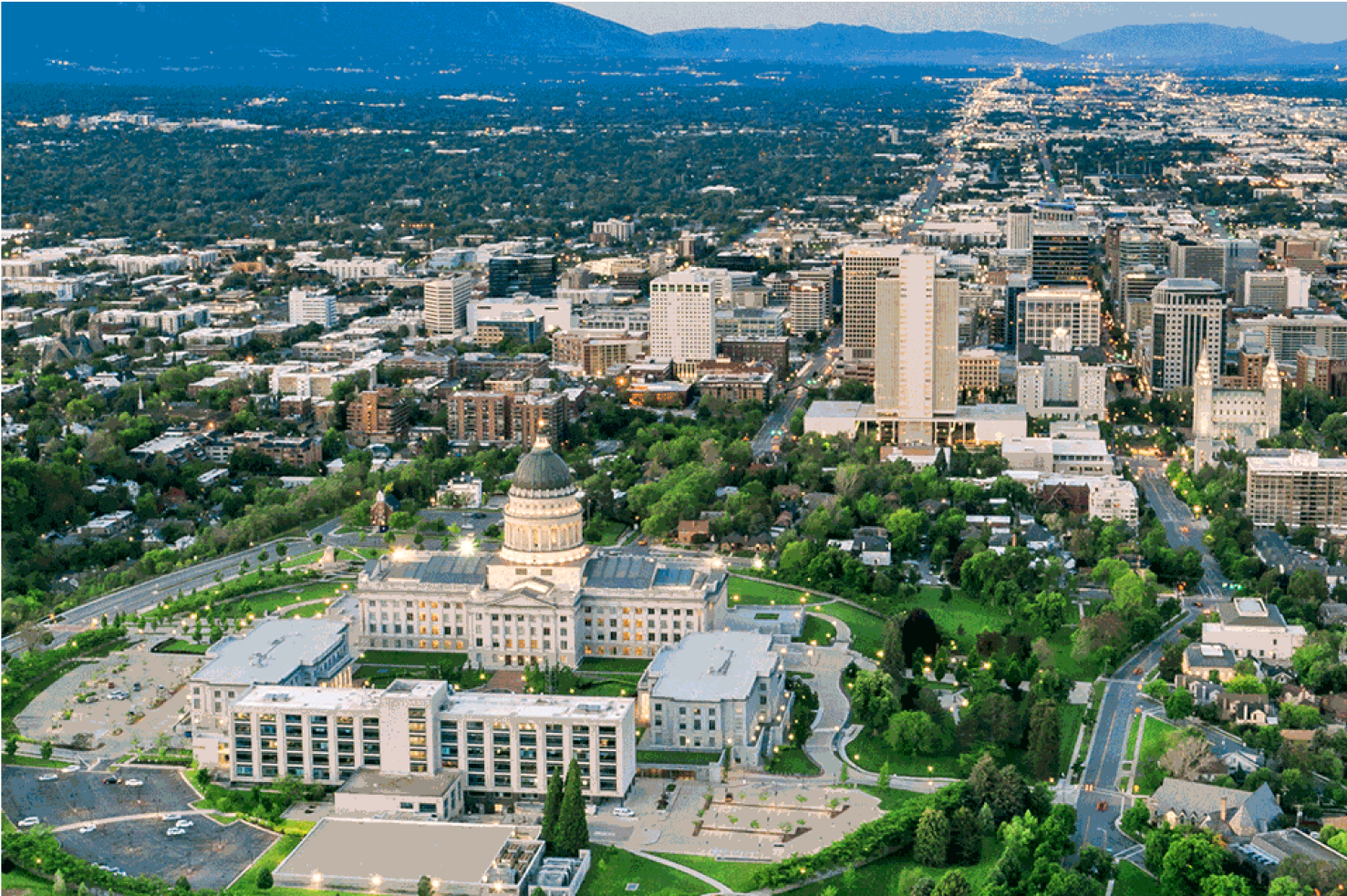 U.S. Census Bureau 2010–2020 Growth
Recent data from the U.S. Census Bureau reveals that five Mountain West states rank among the top 10 fastest-growing populations in the country from 2010 to 2020. Utah led the nation with an astonishing growth rate of 18.4% followed by Idaho at #2 with 17.3% growth, Nevada coming in at #5 with 15.0% growth, Colorado in 6th place with 14.8% growth, and Arizona at #10 with 11.9% growth.
U.S. News & World Report 2023 Rankings – Best Overall State. In the annual rankings of best overall states by U.S. News & World Report for 2023, Mountain West states shined. Metrics including job growth, population growth, economic strength, fiscal stability, infrastructure, education, venture capital investment, and entrepreneurship place Utah at the pinnacle as the best overall state, with Idaho securing a strong third place, showcasing the region's excellence.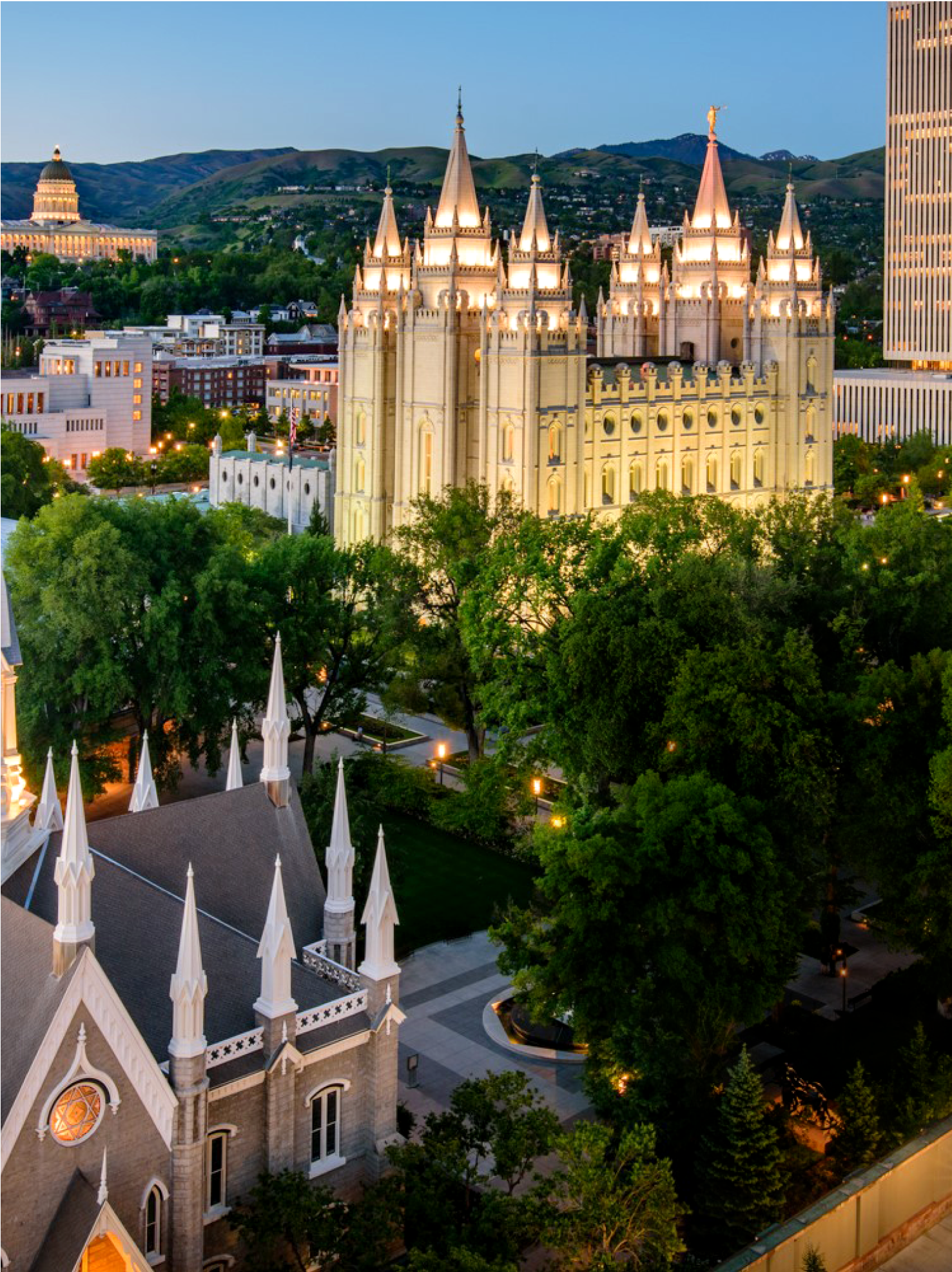 Mountain West States' High Rankings
The Mountain West states also excel in various subcategories, including economy, growth, employment, fiscal stability, business environment, crime and corrections, education, infrastructure, healthcare, opportunity, and natural environment. These states consistently rank in the top 10 for their robust economies.
Best Performing Cities
Despite the pressures on metropolitan areas resulting from the COVID-19 pandemic, U.S. cities continue to be key drivers of the nation's growth. The 2023 Best-Performing Cities (BPC) index, published by the nonpartisan think tank Milken Institute, highlights the Mountain West's prominence. Provo-Orem, UT, maintains its top position for large cities for the third consecutive year, while Idaho Falls, ID, leads in the category of small cities. Other Mountain West cities also secure top spots in the rankings.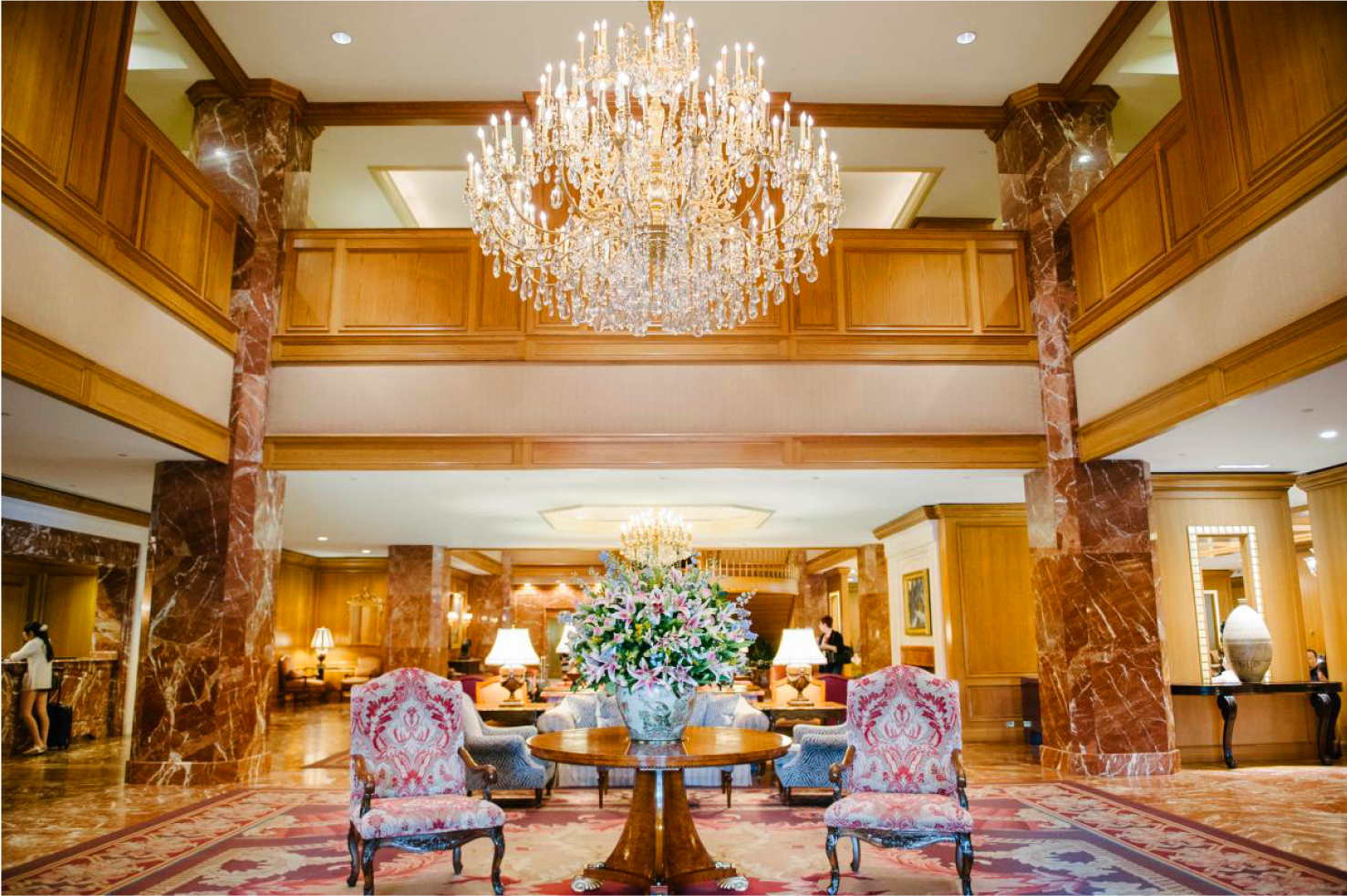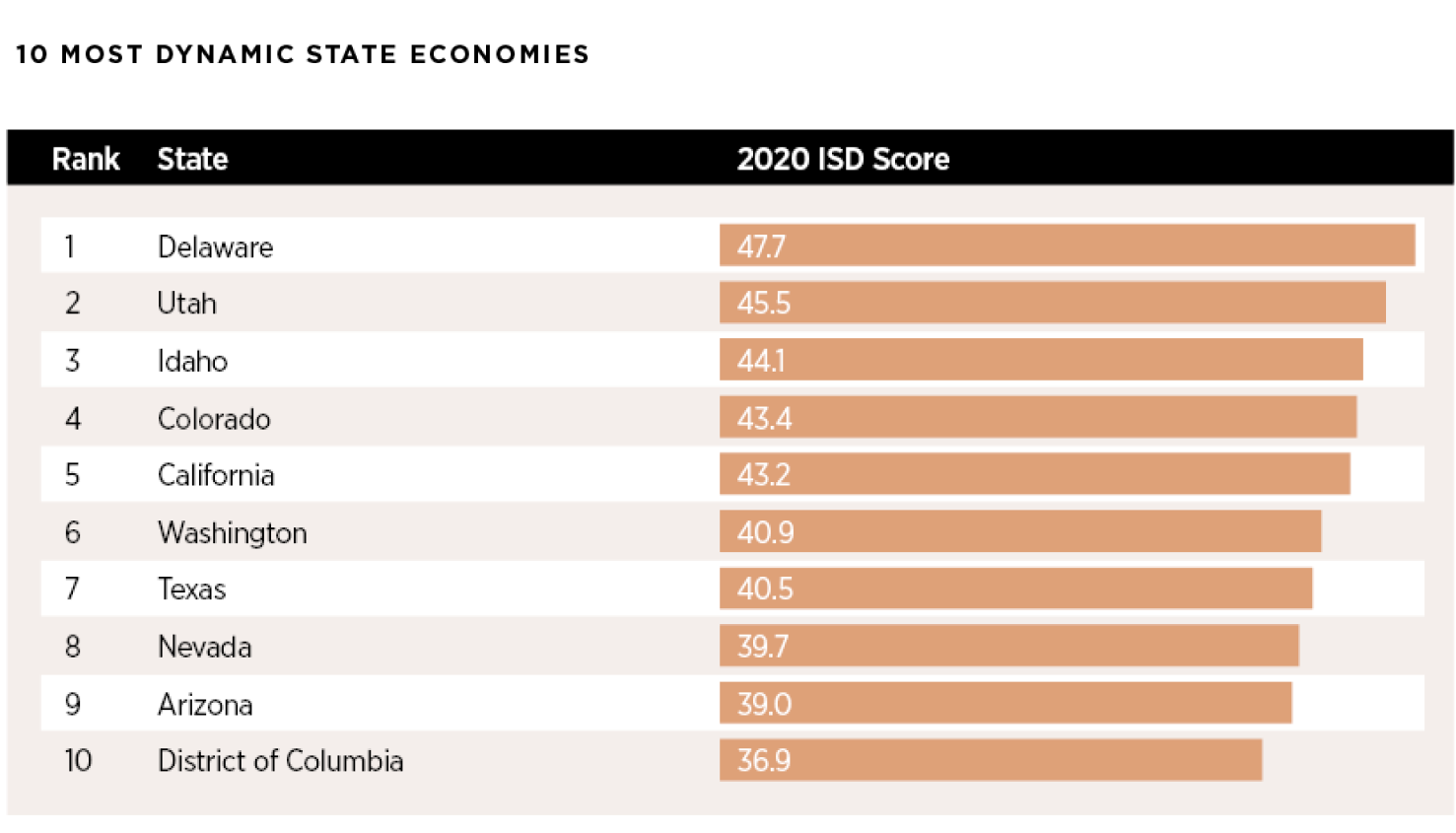 Dynamic Economies
The Mountain West states particularly rank high in terms of economic dynamism, indicating the vigor, adaptability, resource allocation efficiency, and innovation potential of their economies. Eight out of the top 10 most dynamic state economies in the United States are in the western region. Utah, which not only claims the top spot in the western region, but ranks second nationally, closely followed by Idaho, Colorado, Nevada, and Arizona. This dynamism is driven by population growth, housing permits, business growth, and job creation, offering abundant opportunities for residents and businesses alike.
"The trend of positive migration shows no sign of ending, though the region's geographical limitations, including vast government-protected lands, may eventually curtail development and contribute to rising housing costs"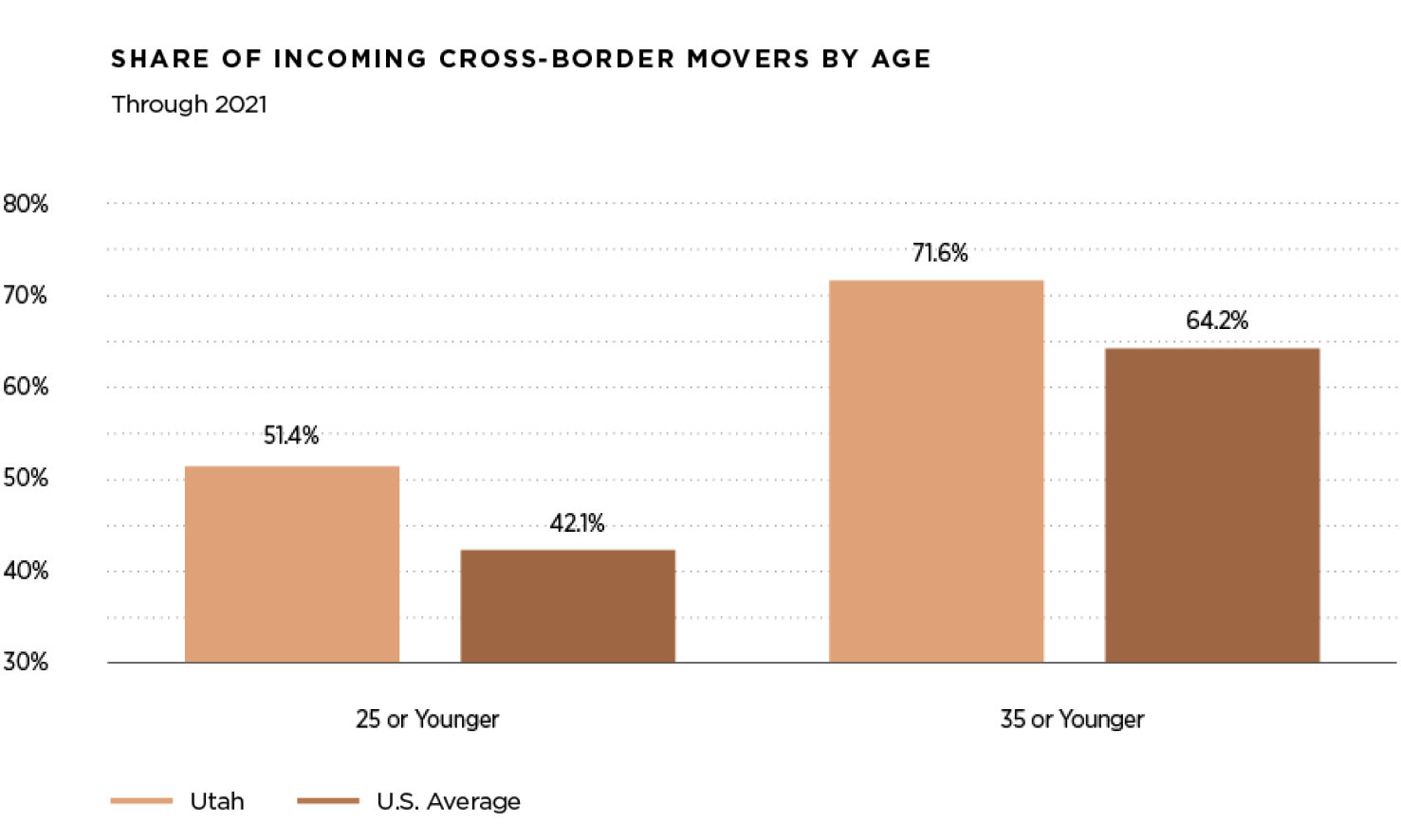 | SCALING TO NEW HEIGHTS AMIDST ADVERSITY AND CONTINUED GROWTH
Amid the challenges posed by the COVID-19 pandemic, the Mountain West exhibited remarkable resilience, rebounding swiftly compared to other regions. Local and state governments implemented measures to support businesses, agile companies adapted to changing circumstances, and the region's natural beauty remained a beacon of hope during uncertain times.
Migration to the Mountain West During COVID-19. As coastal cities grappled with shutdowns and restrictions, the Mountain West states remained open, attracting individuals in search of fresh air, freedom, normalcy, and employment. Many urban dwellers flocked to the region, enticed by its allure, and decided to make it their permanent home. This influx drove the housing market to new heights, with increased demand for spacious homes and outdoor amenities, contributing to the region's economic recovery while exacerbating housing shortages.
Post-COVID Growth
The region continues to experience growth in the post-pandemic era, with job opportunities, especially in high-tech and manufacturing sectors, expanding significantly. The trend of positive migration shows no sign of ending, though the region's geographical limitations, including vast government-protected lands, may eventually curtail development and contribute to rising housing costs.
| FROM PEAKS TO PORTFOLIOS: MAKING STRATEGIC INVESTMENTS IN THE MOUNTAIN WEST
With population growth comes housing challenges, making the Mountain West's housing-constrained market an attractive investment prospect. Institutional investors are increasingly drawn to the region, seeking opportunities to acquire or build assets due to the existing undersupply of housing relative to demand.
Housing Affordability Concerns
Housing affordability pressures have led to a need for more residential rental options. A shortage of new housing deliveries since the 2008 Global Financial Crisis, coupled with increased household formations and rising interest rates, have pushed potential homebuyers to delay purchases, keeping renters in the market longer.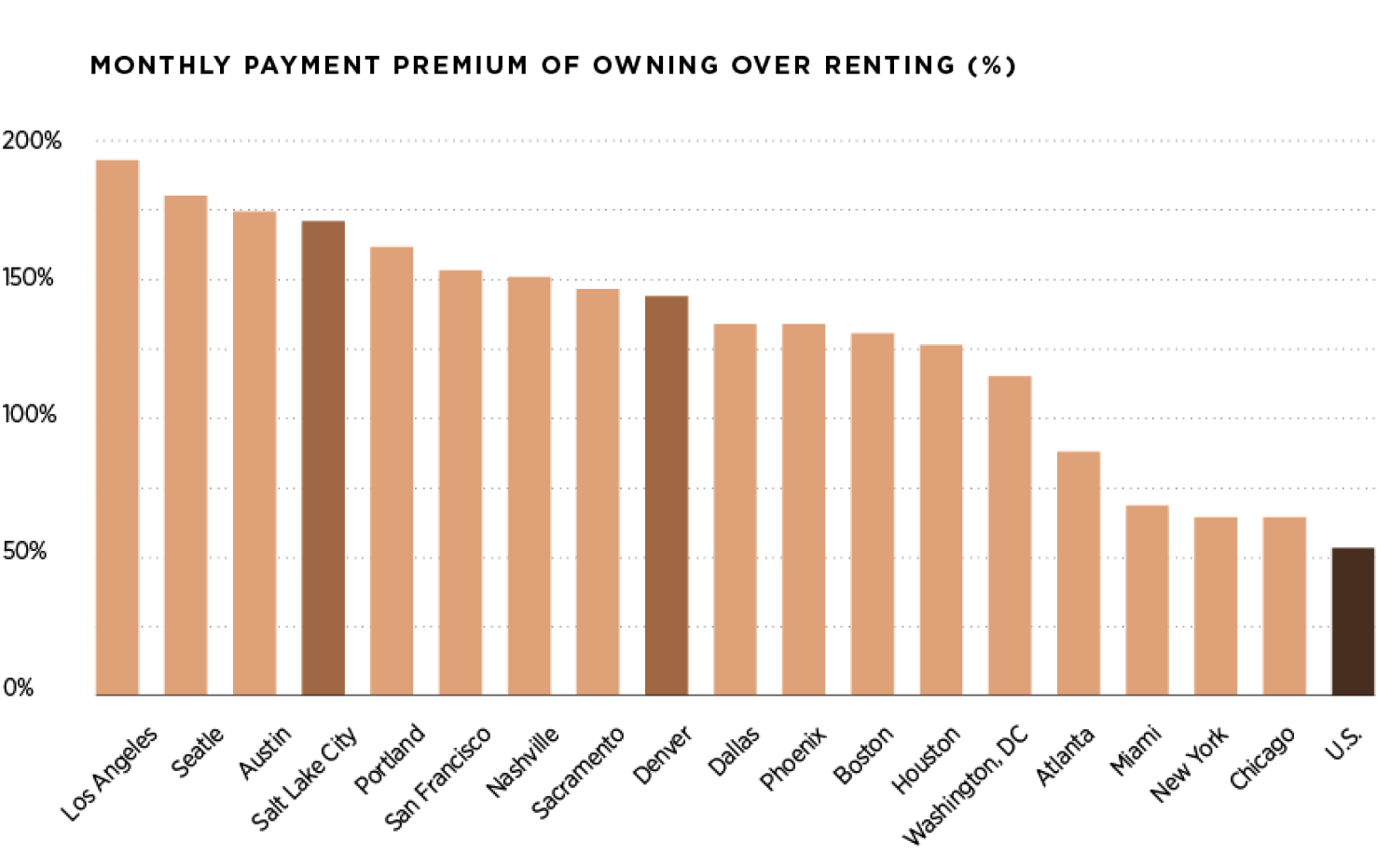 In Salt Lake City, Utah, the monthly mortgage cost for buying a home has surged to 170% more than renting, with Salt Lake City ranking fourth highest among cities and this substantial gap between homeownership expenses and rent is expected to sustain strong apartment demand and higher occupancy rates due to the ongoing impact of the economy.
Change in Renter Demographics
Renter demographics have also shifted, increasing the overall number of renters. Unlike previous market cycles, renters now extend beyond just the age-appropriate millennials and the young Gen Zers presently entering the household formation stage.
Gen X and baby boomers are also now more likely than ever to rent rather than purchase a home due to both housing affordability and a shift in housing preferences.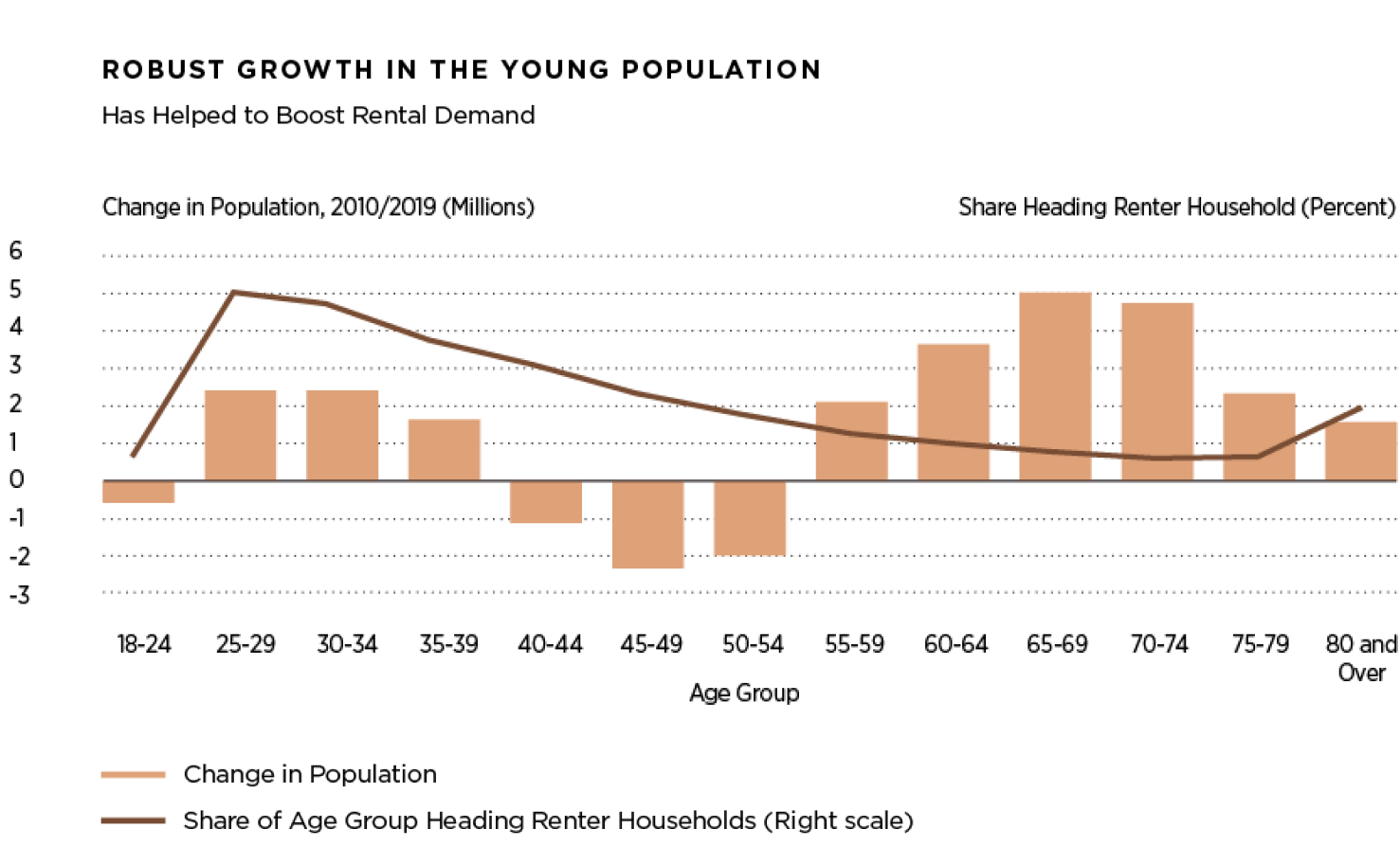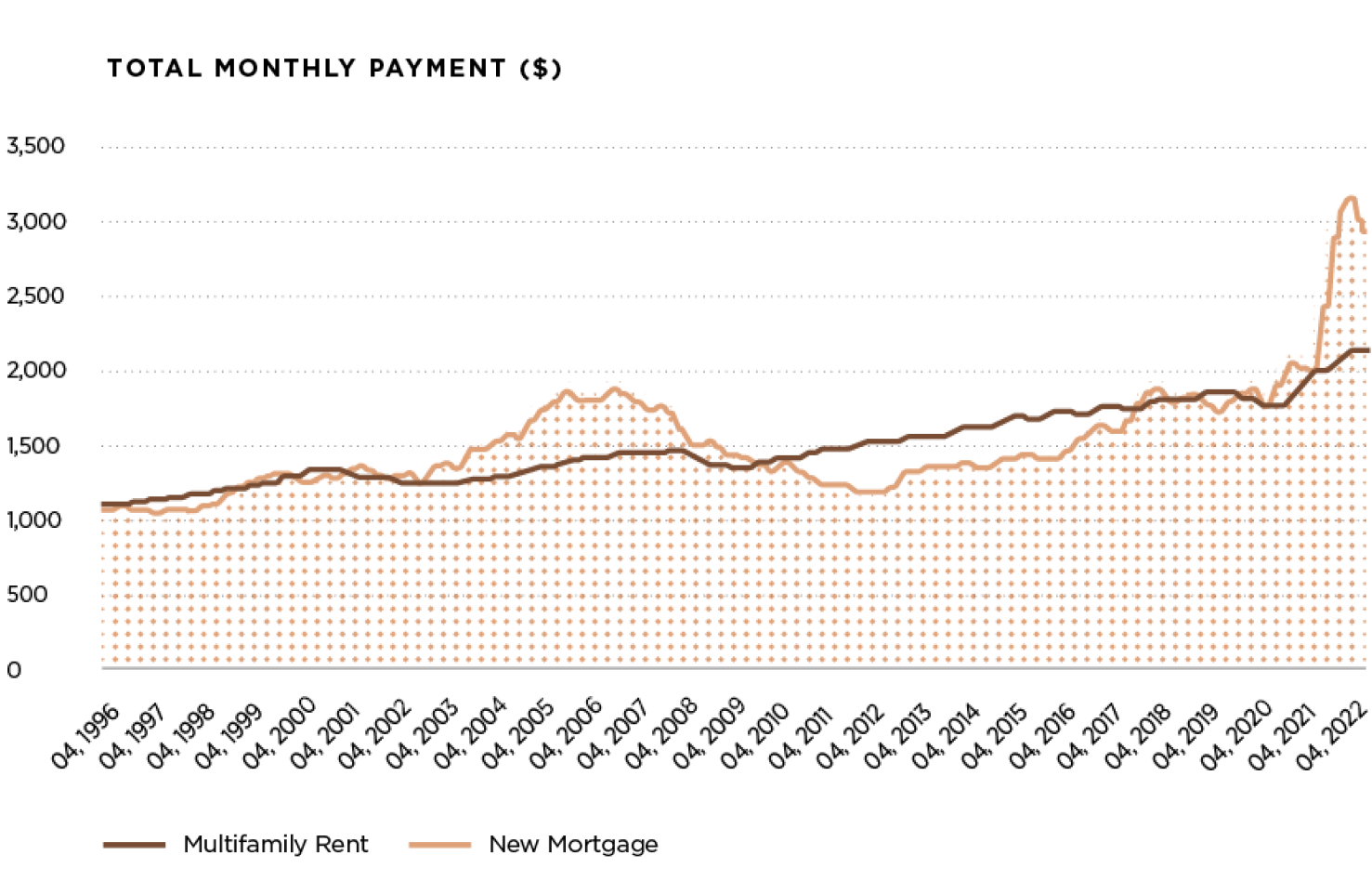 Rising Home Prices
The strong economies in the Mountain West have resulted in significant increases in home prices, creating heightened demand for rental housing, exacerbated by the influx of residents from coastal urban areas during the pandemic. Real estate investment opportunities in the Mountain West are now more promising than ever.
| THE FUTURE OF INVESTMENTS IN THE MOUNTAIN WEST
As the investment landscape evolves, data trends indicate a shift in how investors approach opportunities in the United States. While gateway markets like New York City and Los Angeles will always have their appeal, growth markets like the Mountain West are now attracting and retaining residents and businesses like never before. Job recovery is faster, industry clusters are forming, and cost-effective business environments, along with access to a steady pool of educated talent from regional universities, make the region increasingly attractive to investors.
The Mountain West is ripe with potential, and those who recognize this opportunity and approach it strategically can position themselves to reap the rewards of the modern-day migration to the West.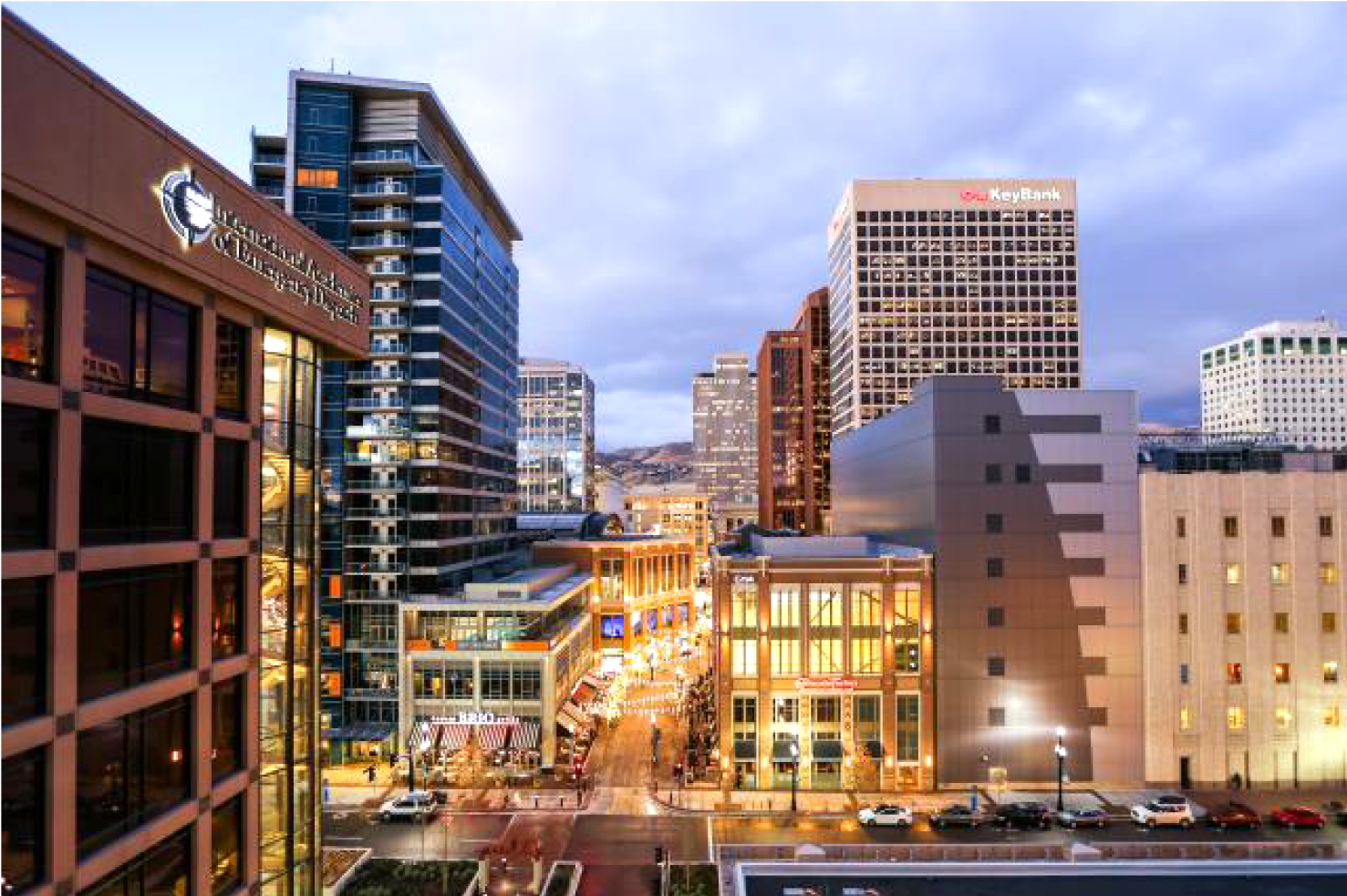 Armed with a keen investment strategy and a deep understanding of local market dynamics, forward-thinking investors have the chance to scale new heights in this dynamic region.

---

Soren Halladay
Chief Investment Officer, PEG Companies.
pegcompanies.com