Estate planning involves preserving wealth and the transition to following generations. However, wealth owners have additional questions about ensuring family cohesion and creating a legacy over generations. A short-term approach will not meet these needs, so families must establish a sound framework with a long-term focus.
In doing so, they can take a cue from successful family businesses, some of which have achieved business preservation and family cohesion over centuries. Europe has some of the best-known examples, so this article considers their success factors and explores their application to estate planning and building lasting legacies.
The European Fashion industry reveals exciting stories about how families can approach generational wealth transfer and preservation. These stories are often linked to the family business but still provide insights that can serve as guidance and inspiration for wealth owners.
| THE ZEGNA FAMILY
In 1910, Ermenegildo Zegna and two brothers founded the Italian textile company Lanificio Zegna. The company rapidly expanded with a vision of bringing "Made in Italy" of the highest quality to the world. Ermenegildo Zegna had a strong community involvement by planting thousands of trees in his hometown and building a medical center and a nursery school.
In the 1960s, the next generation entered the business and started to produce garments. Like their father, they were committed to their community by building a road and residential housing estate. Today, the third generation is covering managerial positions, and fourth-generation family members are entering the successful company that stands for sustainable luxury in fashion.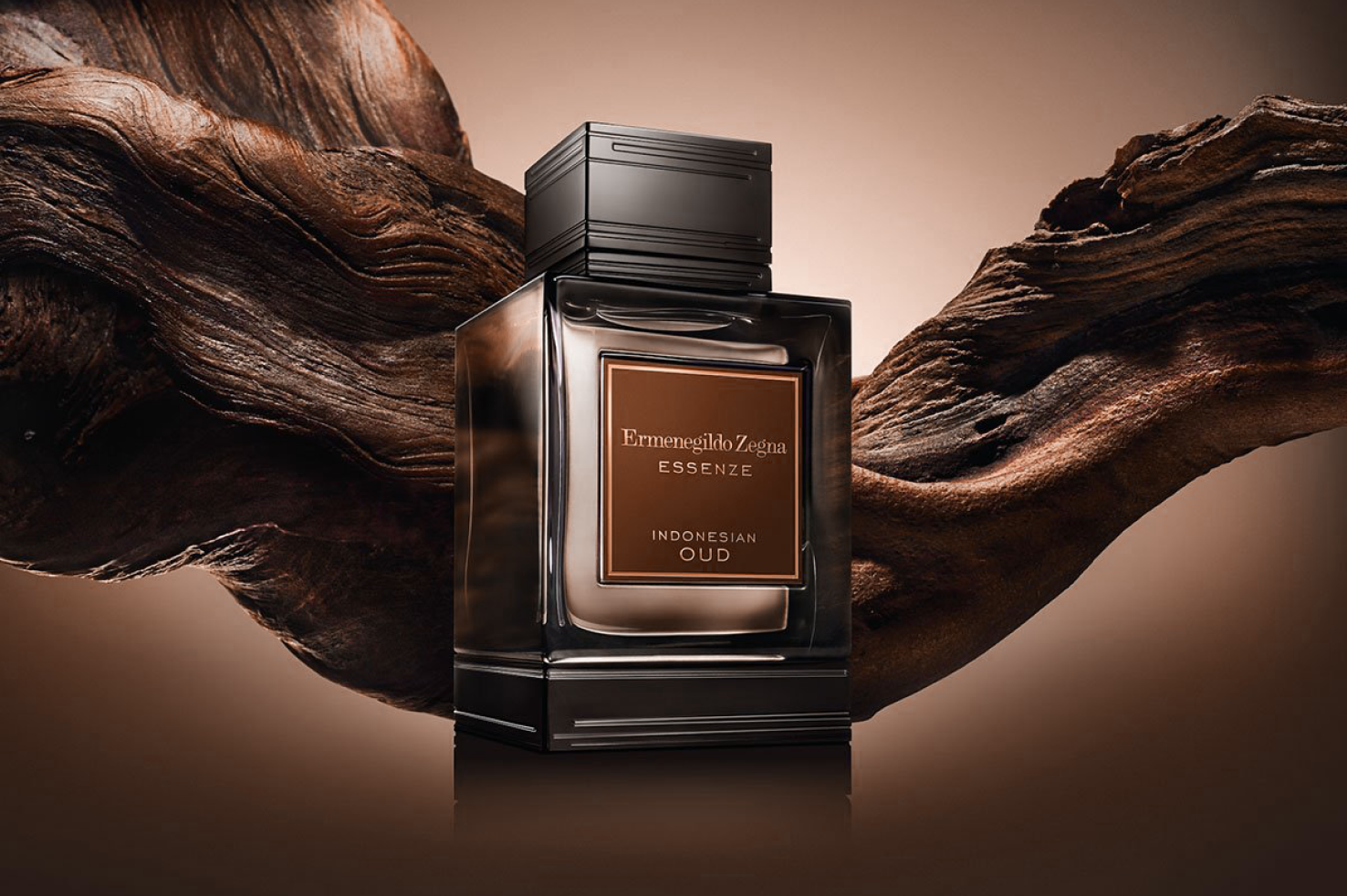 | THE LACOSTE FAMILY
Another fashion brand with a rich heritage is Lacoste. The French tennis player René Lacoste founded the company in 1933, and the iconic polo shirt with the crocodile logo soon became a global success. In the 1960s, the second generation took over management and expanded the brand's popularity.
However, at the beginning of this century, the second generation preferred to sell the company shares to Swiss investors rather than hand them over to the third generation. There were lengthy disputes about the company's management between family members. Power games and conflicts led to the separation of a family and the sale of eighty years of family heritage and wealth.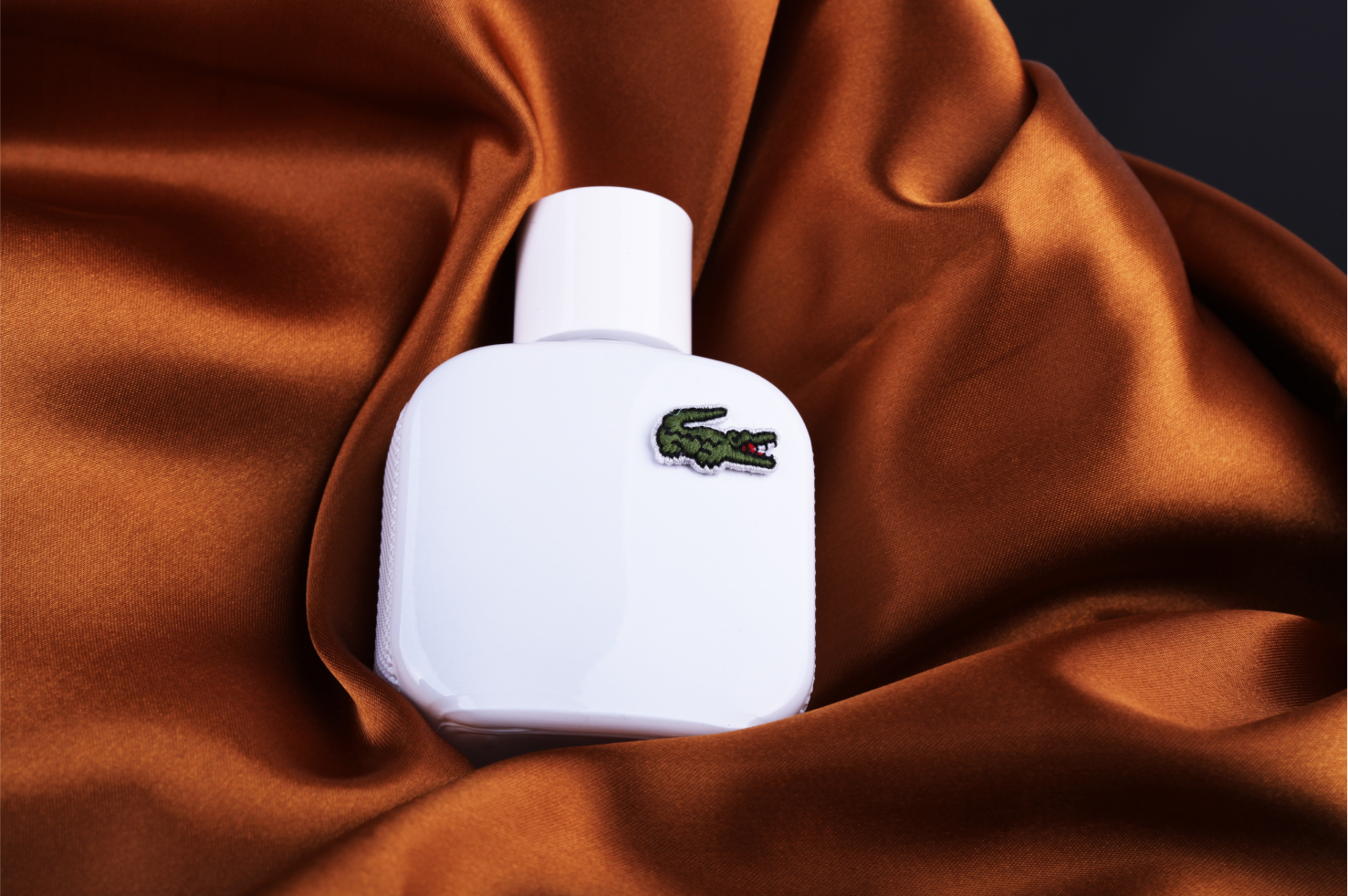 | IS IT ALL ABOUT BUSINESS?
The two examples show the correlation between family and wealth and how much the family's fate can depend on it. Of course, family businesses are an additional challenge in preserving wealth over generations. But especially in Europe, family wealth was often created with family businesses. Family continuity, long-term ownership, and business success are interconnected dimensions for family wealth preservation over generations.
According to European Family Businesses, the European Union federation of national associations representing long-term family-owned enterprises, currently, 17 million family-run businesses in Europe account for 60% of businesses, 25% of the top 100 companies, and employ 100 million people in the private sector.
"...the European Union federation of national associations representing long-term family-owned enterprises, currently, 17 million family-run businesses in Europe account for 60% of businesses, 25% of the top 100 companies, and employ 100 million people in the private sector"
In its 2020 report "The Institutionalization of Family Firms," INSEAD finds Europe has more family firms in their fourth generation or beyond than firms in Latin America, Asia-Pacific, and the Middle East. The report identifies ownership and succession, intangible family assets such as values and heritage, and governance as critical success factors for family firms. In particular, the third-generation European family businesses outperform their global peers in terms of institutionalization and longevity.
| THE EUROPEAN ENVIRONMENT FOR ESTATE PLANNING
Whenever you read reports about succession planning and wealth transfers, Europe seems to be the region with the most significant awareness of these areas. Without wanting to explore the reasons in detail here, a glance at the European environment for estate planning can lead to helpful insights.
The European Union guarantees the free movement of capital, goods, services, and people in a single internal market. These circumstances lead to cross-border business activities, investments, and wealth. However, the member states still design their tax system and national legislation within this single market.
| LEGAL CERTAINTY
The European Union is founded on values such as freedom, democracy, equality, and the rule of law. Without going into political evaluations, one can say it stands for legal certainty in many aspects. For instance, the European Succession Regulation harmonizes the rules of international private law applicable to international successions.
As a general rule, jurisdiction and applicable law are based on the deceased's habitual residence, and the competent courts will have jurisdiction over the entire estate. It also provides certainty on choices of law regarding the law of nationality instead of the law of the state of residence. The regulation enables wealth owners to organize their succession in advance and to overcome some of the most imminent challenges in cross-border estate planning.
| WEALTH MANAGEMENT AND STRUCTURING
Wealth management has a long history in Europe. Switzerland and the United Kingdom are leading global wealth management hubs, although not part of the European Union. Switzerland is the international powerhouse in cross-border wealth management, and the industry caters to almost every need of private wealth owners at the highest-quality levels.
For decades, Switzerland's and the United Kingdom's wealth management industries have been increasing their focus on wealth planning, estate planning, and wealth structuring. Other countries such as Luxembourg, Liechtenstein, Malta, the Netherlands, and Ireland offer additional wealth structuring and estate planning opportunities with corporations, collective investment schemes, trusts, foundations, and life insurance policies.
These circumstances and characteristics provide an ideal environment for long-term estate planning focused on stability and certainty. The experience and expertise of the various service providers allow their customers to see things from different perspectives and draw inspiration for their arrangements.
| THE THREE MAIN CONTRIBUTORS TO SUCCESSFUL ESTATE PLANNING
There are many approaches to estate planning, and the main apparent and fatal mistake is not starting with it. Since this assessment commenced with family businesses, it will continue with the application of embedding social capital in a governance framework with ownership structuring for estate planning and legacy building.
| SOCIAL CAPITAL
Social capital refers to the connections and bonds that people form through unifying common interests. Families are communities based on kinship. However, their unity is primarily strengthened through trust, assistance, cohesion, and cooperation. Ethical family norms and corresponding shared values can facilitate positive relationships across generations.
Since families, unlike other associations of people, e.g., a business, often have no formal structure and rules at the outset, values and relationships are decisive factors for their continuity over an extended period. Interestingly, the Institute for Preparing Heirs research suggests that 60% of unsuccessful wealth transfers result from a lack of trust and communication among family members. This finding alone underscores the need to take an in-depth look at family social capital in estate planning.
| THE IMPORTANCE OF FAMILY VALUES
Values are deeply rooted and comprise the significant beliefs, attitudes, ideals, and needs shared by community members. They guide our activities and impact the more substantial part of our convictions and choices. Values essentially contribute to a person's character, identity, and culture.
Values determine our understanding of the world around us, and we align our actions to them. What we want for ourselves and others, what and how to do, and our behavior follows our convictions. Values can be the decisive factor toward a unified and robust community or family alignment in meaning and connection.
| EUROPEAN SUCCESS STORIES
The Miele and Zinkann families owning the 120-year-old German domestic appliance producer Miele live by their values of being modest and down-to-earth. Harmony is one of their leading principles: "peace nourishes - discord consumes." The legend says this little piece of wisdom featured on the wall of the company's founder. The current family leadership makes another remarkable statement on their take on preserving their legacy: "For us, Miele is nothing less than a loan from our children."
With 350 years of history, the German Merck family, in its 13th generation, still controls the world's oldest pharmaceutical and chemical company. Next to robust family governance, shared values play an essential role. Modesty, a sense of duty, and responsibility towards the company, its employees, and society are requirements to participate in decision-making.
The Swiss Hoffmann and Oeri families control the Basel-based pharmaceutical Roche group in their 5th generation. They operate very discreetly and rarely share details about internal family affairs. However, when asked about the reasons for their ongoing success, they state that shared values and communication within the family are the basis for their decision-making.
The Italian Frescobaldi family has been producing wine in Tuscany for over 700 years. In its 30th generation, the family is still committed to sustainability as a guiding principle of their actions. The family dreams of sharing their work, emotions, and passion through their wines. They see it as their duty to share this passion with future generations, passing on their love for Tuscany.
These four examples show how important values are for family unity and wealth preservation. Next to clarity on values, it seems that governance enables sound wealth decisions in complex family situations. Successful family businesses also seem to implement ownership structures that allow them to keep family wealth together.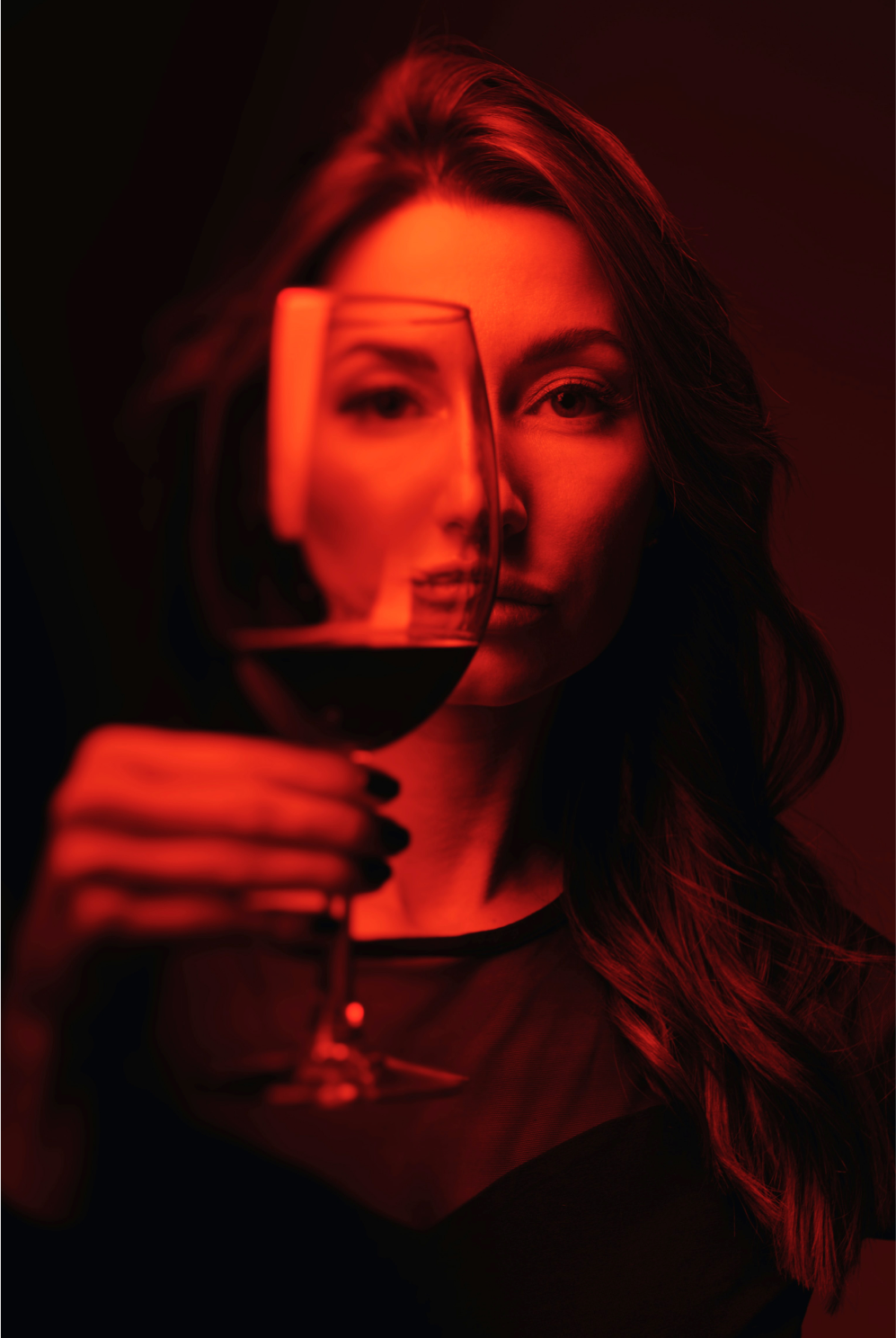 | THE FAMILY GOVERNANCE FRAMEWORK
Family governance provides the structure for communication and decision-making within a family. It delivers the best results based on shared family values since there is scientific proof that family values positively correlate with the family's success. As a role model for governance based on values, the Merck family allows family members to participate in decision-making only if they align with the family values.
Family conversations are often complex and challenging, and governance provides the venue for such discussions. In particular, concerning family wealth, communication and decision-making based on values, purpose, and belonging are essential for long-term preservation.
Regular family meetings foster the family dialog, manage expectations, prevent and solve conflicts and involve all family members. A family council can help build the bridge to a family business or complex family wealth. However, strategic decision-making should remain with the entire family to ensure everyone's involvement.
"A family council can help build the bridge to a family business or complex family wealth. However, strategic decision-making should remain with the entire family to ensure everyone's involvement"
There is a widespread misunderstanding that family governance should comprise strict rules and guidelines. It's a process that can be both formal and informal to incorporate shared values and goals and act accordingly. The core building blocks are communication and trust. Since each family has unique challenges, dynamics, and needs, standard approaches will not work for everyone. Families are best advised to develop their setting based on the family's commitment to implement communication and processes to cater to individual and collective needs. If this commitment is upheld in the long run, they are on their way to a lasting legacy.
| OWNERSHIP STRUCTURING
Wealth owners have an overwhelming choice of vehicles to structure their assets. The crucial question in this context is how families want to hold and pass on their wealth. In doing so, they need a long-term view as they plan for an uncertain future. Wealth structures that currently serve their purpose may already be obsolete when a life event occurs.
A family must inevitably ask how family members should participate in the family wealth. How will they deal with crises? How does the family want to treat spouses? What is the impact of inheritance taxes, and how is wealth preservation generally ensured?
Trusts and foundations are probably the most widely used vehicles for owning and preserving family wealth. They enable long-term succession plans and achieve other benefits such as asset protection and tax efficiency. Wealthy families will also regularly resort to the services of a family office to have an even more individualized infrastructure for wealth management and estate planning. All of this can promote family values, involve family members in the decision-making process, prevent ownership conflicts, ensure smooth wealth transfers and contribute to building a family legacy.
"Trusts and foundations are probably the most widely used vehicles for owning and preserving family wealth. They enable long-term succession plans and achieve other benefits such as asset protection and tax efficiency"
| NEXGEN IS CHANGING THE GAME
According to the German WHU - Otto Beisheim School of Management research, where there are long-lasting family offices providing services to wealthy families, there is early involvement of NextGens in wealth management, asset allocation, family foundations, and wealth preservation. The longer the relationship with family offices and family foundations has been lasting, the more intense it seems to be.
However, next to fundamental critical considerations, NextGens start questioning the function and remit of family offices. They complain that in the previous generations, in the cooperation with family offices or other advisors, structures have been created that make it difficult for them to implement their commitment self-determinedly and assume responsibility. They struggle with ingrained structures of family offices and the strategic cornerstones set by the previous generations.
The UBS Global Family Office Report 2019 has similar findings: the next generation is asking for more transparency and involvement. They also ask for sustainability and purpose and want to shape family wealth since they see themselves as transitional wealth owners for future generations.
This point is most important: unless a family has a values-based, long-lasting governance and estate planning framework in place, a significant risk for generational wealth preservation and family legacies is that NextGens may not buy into stories that don't resonate with them. Structuring wealth with trusts, foundations, and other vehicles may consolidate it and protect it for a certain period, but in the long run, families will need much more than that. They will only be successful with unity, communication, integration, empowerment, and engagement.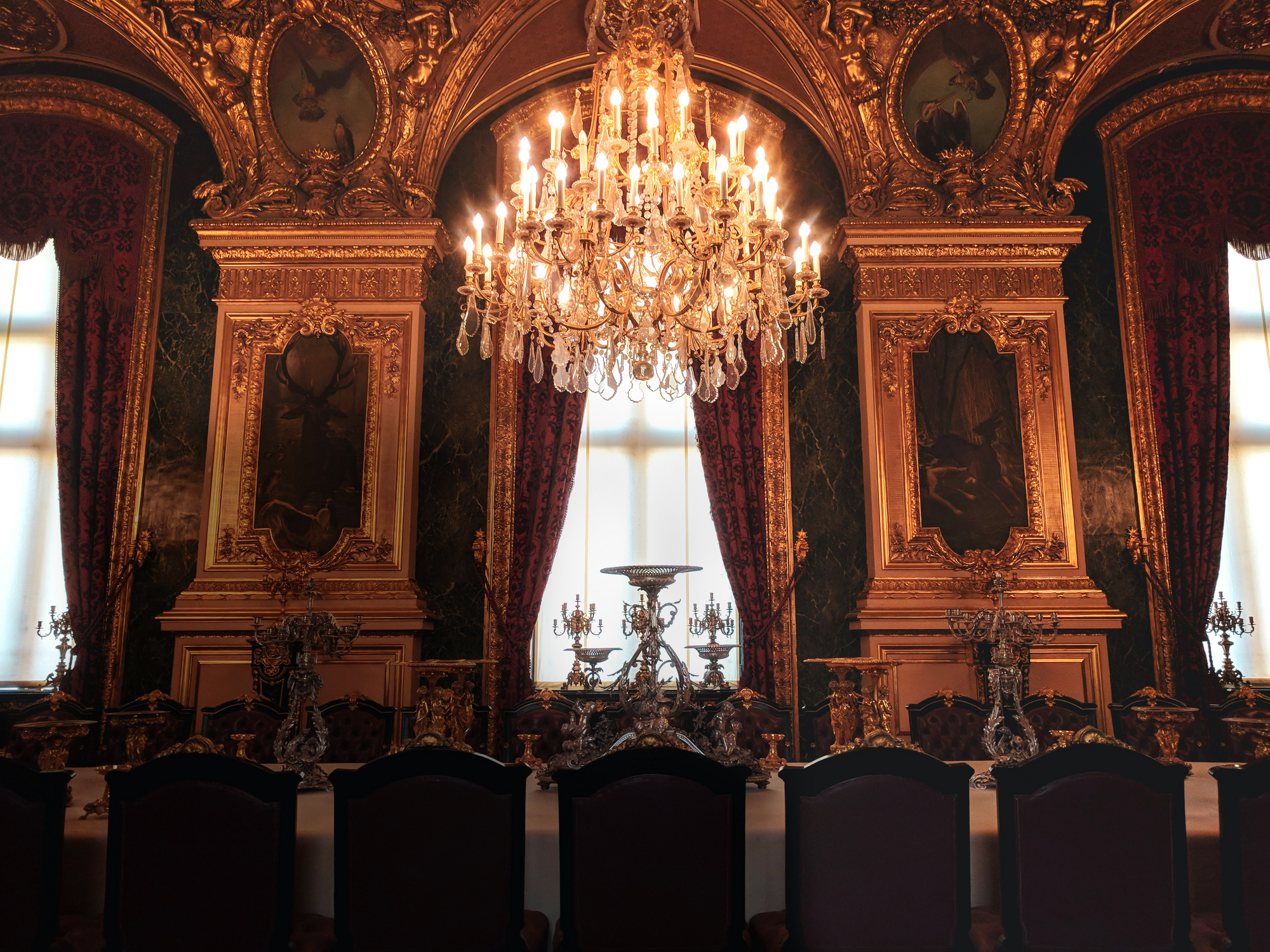 | TO CONCLUDE
Estate planning is a global challenge, and each family will face issues when tackling the topic. Wealth owners can draw inspiration from the success stories of family businesses and embrace their values system, governance, and ownership structuring.
European family businesses show how such a configuration can preserve wealth over generations and secure family unity. In particular, the three building blocks discussed above contribute to a robust setup to build lasting legacies. The winning formula thus embeds social capital in a governance framework and clarifies how wealth ownership will be regulated in the long term. The process starts with awareness and the will to take up the challenge and involve all family members.
Although the most significant wealth transfer of all time is imminent, at the same time, the next generations will make different demands on family wealth. These changes must be addressed proactively; otherwise, there is an emerging risk of erosion of family wealth.
---

Markus Schwingshackl
Expert in financial product and digital assets regulation, Founder of Centro LAW.
centrolaw.ch